EDG has worked in the water industry for over period of 25 years. Originally the company specialised in desalination systems but soon expanded to cover other areas of the water industry, in particular water supply, distribution and purification.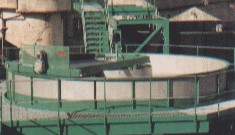 With the advent of computer controlled systems, and SCADA systems in particular, EDG was able to combine its expertise in this area with their water expertise, and was therefore able to offer clients a broad range of engineering skills. This in conjunction with computerised management systems, has led to systems which has been readily accepted by the water industry and have been successfully installed at many sites. Typical of these sites is the City of Houston water distribution and control system.
Considerable expertise is available at EDG in the mechanical and electrical plant engineering requirements of water supply, sewage and industrial waste treatment, and effluent utilisation. This means that precise control and monitoring requirements to produce the best from a SCADA system are readily understood and can be effectively implemented.